WaveCrash!!
WaveCrash!! v.85: It's Food Festival Time!
---
Hey everybody! As usual, it's been a while since my last update. I'd been hoping for the world to stop ending so I could get back in the swing of developing updates to align with the gaming conventions I'd be attending around this time of year but that never happened. Woops! Anyway, here's an update for y'all!
New Stage: Food Fest!

It's a culinary showdown between Mexican and Japanese street food at the Crash City Food Festival! This is our most detailed stage yet and I'm so proud of it. I've always wanted to have a smiling taco in one of my games and this is finally my chance to make that dream a reality.
Food Fest's Wavy Mode gimmick is called "Special Order". It causes wild star blocks to drop on the board, which match the color of whatever block the player on their side of the line stands on. This makes for much easier giant waves and special attacks!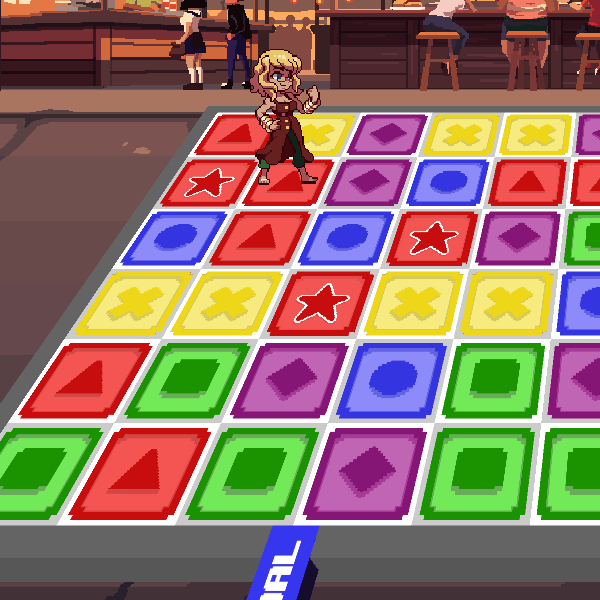 UI Updates
The mouse now works on menus! That's right, clicking on things should no longer crash the game! Sorry about that y'all, that's what I get for copying a bunch of stuff from an old project without fixing all of the broken references that caused!
Added a random stage button to the stage select menu.
Bug Fixes

Fixed an error with animation events that could cause Ji-Yoon to leave the stage
Fixed an error with AI that would cause it to overshoot its intended destination
Files
WaveCrash!! In Progress (Mac)
55 MB
Jun 08, 2020